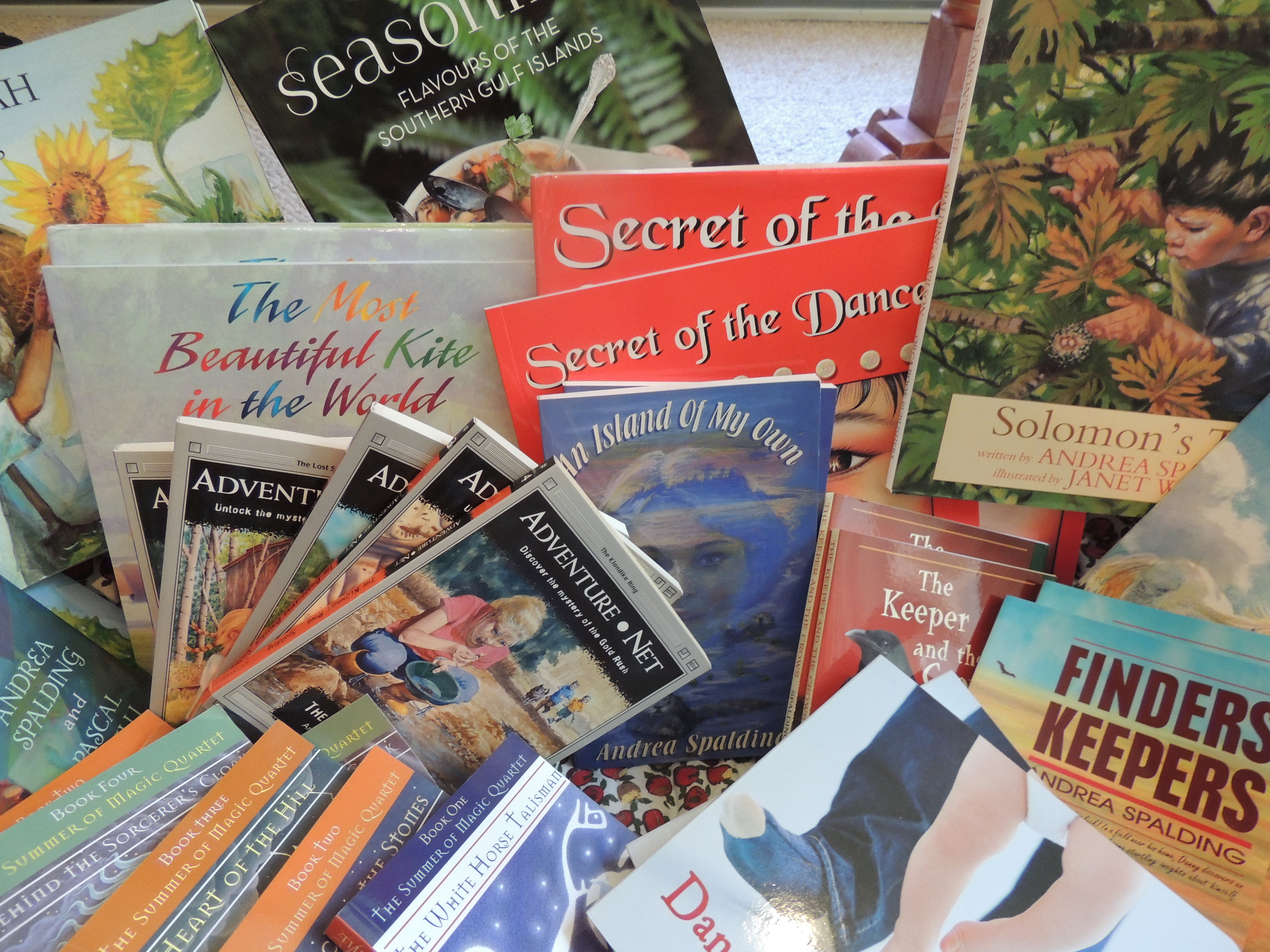 For 35 years I have worked as a professional writer with a specialty in Children's Literature. I've authored over 30 books in a variety of genres, plus plays, films, radio and TV scripts, and numerous articles for magazines.
Life as a writer has been terrific fun. Writing has allowed me to follow and research a multitude of interests, travel the length and breadth of Canada, and visit many other fascinating places around the world. My writing has been recognized with a plethora of awards, award nominations and shortlists, but the one I am most proud of is the recognition for my children's picture book Me and Mr Mah (beautifully illustrated by Janet Wilson). It was chosen for the Dalai Lama's list of books that promote Cultural tolerance and understanding; something I care deeply about and a theme that is found in many of my stories.
Since 1980, writing has been my passion and my profession, and the search for story has brought me great joy. It's taken me to places I never dreamed I'd see, and made me friends from all walks of life. I've been invited to First Nations' Ceremonies, to meet traditional storytellers in the Appalachian Mountains, to speak at major conventions with writers for other countries, , to visit Hutterite communities, explore Chinatown, Newfoundland outports, the Alberta Badlands, or fly into remote communites in the NWT. I've also and enjoy several writer-in-residence positions in such diverse places as UBC's Green College in bustling Vancouver, to a summer in tiny Dawson City, Yukon. Yes, I've travelled from the Arctic to the American Border, Newfoundland to the West Coast of Vancouver Island. "Have laptop. Can write anywhere!," is my writing motto.
Here is a small selection of my books:
Adult Cookbooks
BY Andrea and David Spalding.
PRICE: $29.95
Harbour Publishing. (ISBN 978-1-55017-569-1)

Nominated for Regional/Cultural Cookbooks 2013 Taste Canada—Food Writing Awards.
REVIEW:
"The Spaldings have gathered (stories) and created recipes that reflect the variety and abundance of island food year round, throughout the seasons. This book captures the flavours of the Gulf Islands for islanders and visitors alike, it is a book to own if you are an Islander or to give as a gift to anyone who wished he was an Islander." Review by Margriet Ruurs Salt Spring Exchange.